The 4th quarter finished with a weak month, just in December the Wikifolio was 7.8% down. During 2022 the Wikifolio lost 41.6%. Starting with a price over 100 €, the price is 61 € now.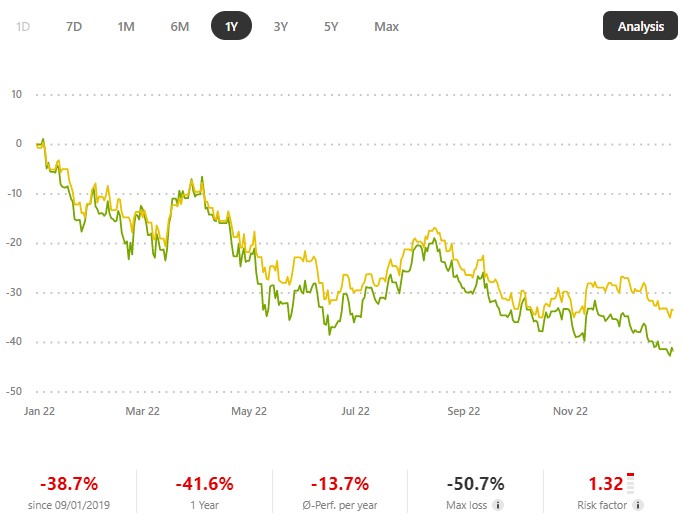 –
Volatility in the Wikifolio followed Big Tech and Tech Growth investments in 2022, not the best place to be this year. Nasdaq 100 is 33.7% down in the same period.
My following top ten positions have a share of 64% of the portfolio.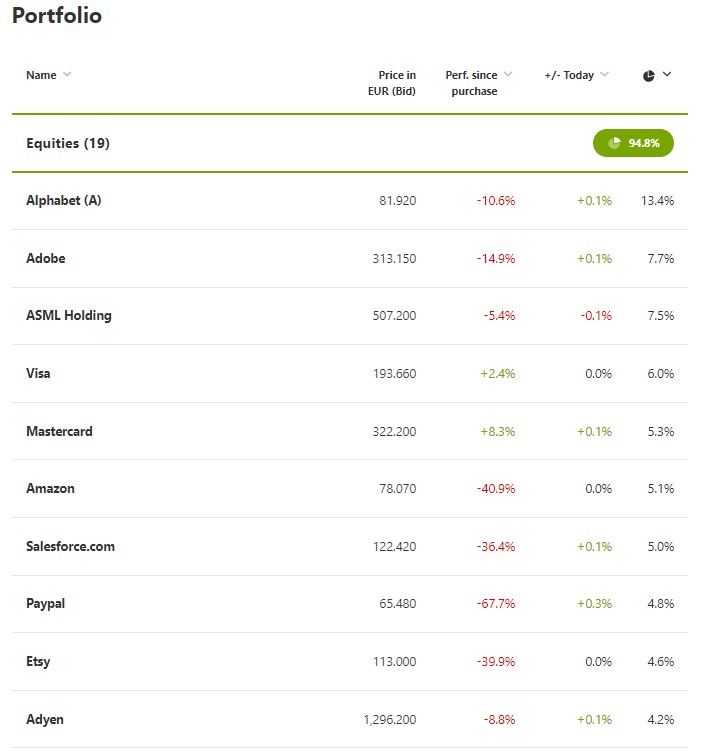 –
I received a dividend from ASML in the fourth quarter. As planned, I bought Adyen for the Wikifolio, while I sold Adyen on another account in my total portfolio. Samsung and Intel were sold to finance this purchase.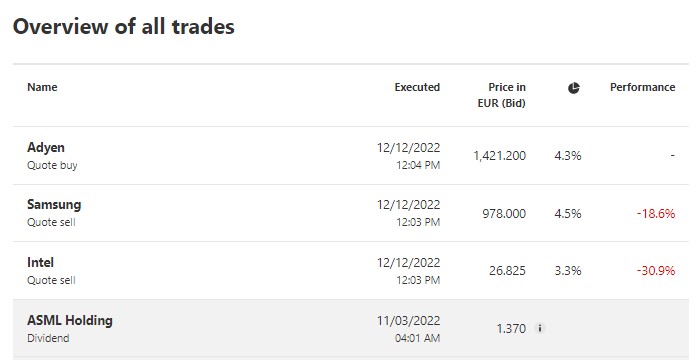 –
There are no equities in the portfolio that were held longer than 1 year and have a share below 3%. Cloudflare was bought in February 2022. As a result, no equities will be substituted in this rebalancing period.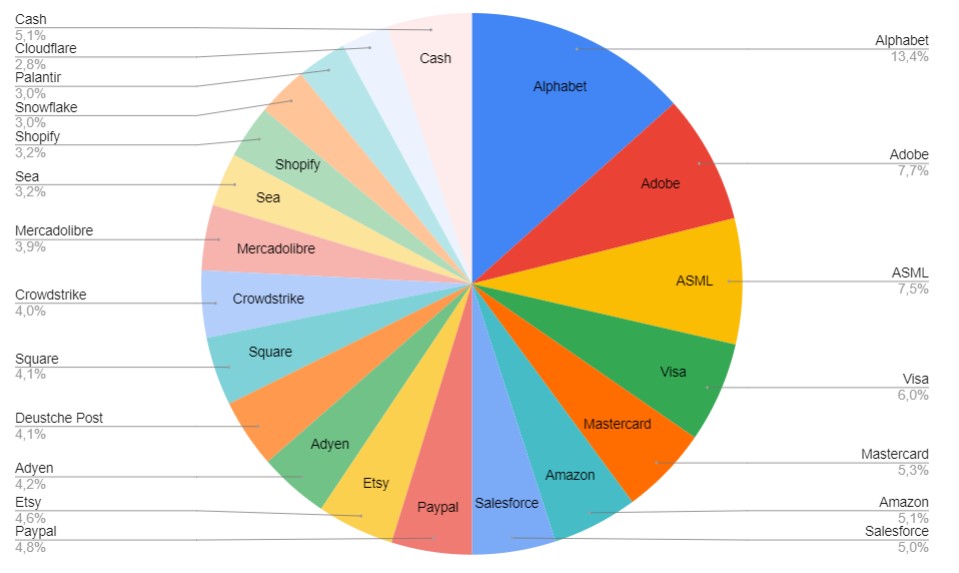 –
The key figures confirm the weak development in 2022. In today's market, there is a long and bumpy road ahead for this Tech-portfolio. Patience is required for investors.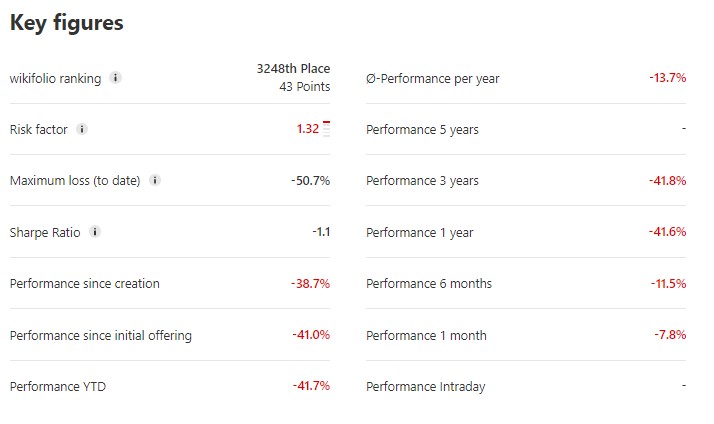 –
The journey with my own issued wikifolio continues, I will comment quaterly on the development on the blog. I would be happy if some would join this journey – either as investors, ambassadors and/or as discussion partners.
You might also take a look at the year-end-reporting for my total portfolio.