Over the past six months, the performance of the Wikifolio has shown a relatively stable trend. The price has remained within a range of 70 to 75 EUR. The year-to-date performance stands at 15.4%, slightly outperforming a Core MSCI World ETF which posted a 12.9% return.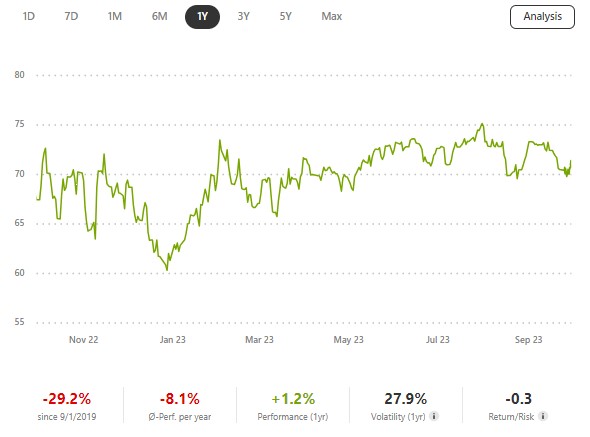 —
Following my predefined rebalancing strategy, I made the decision to divest from Adyen and Sea in September. Both of these stocks dipped below their designated stop-loss threshold of 3%.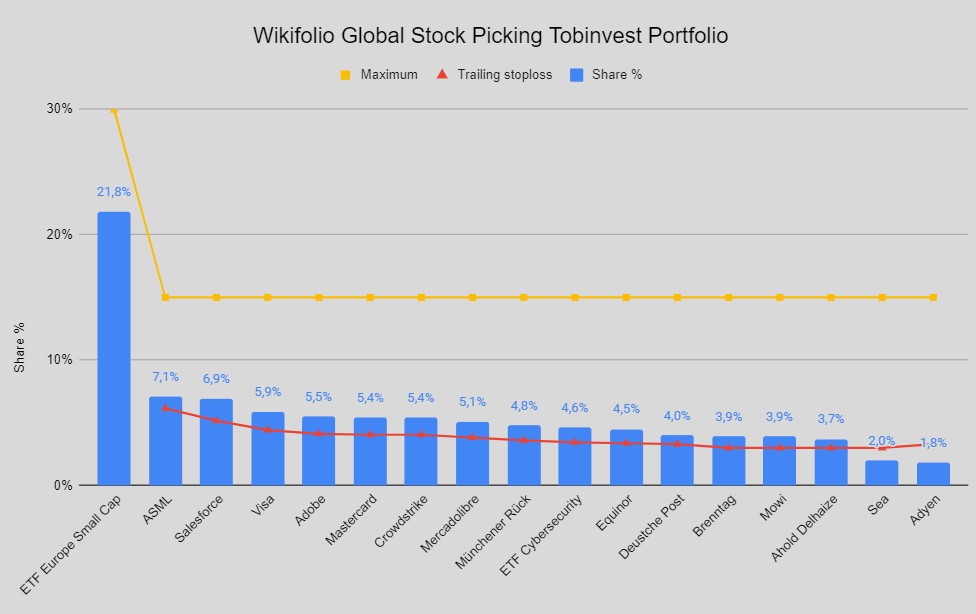 —
Ahold Delhaize and Deutsche Post are edging closer to their stop-loss levels, while Salesforce remains the farthest from triggering a sell-off.
ASML continues to be the dominant position in the Wikifolio, but Salesforce is gradually closing in. Notably, major U.S. tech companies have experienced robust growth in the stock market this year. Stocks closely tied to this sector, such as Visa, Mastercard, Crowdstrike, and Adobe, have delivered good results. Conversely, my focus on European stocks has yielded comparatively weaker performance thus far.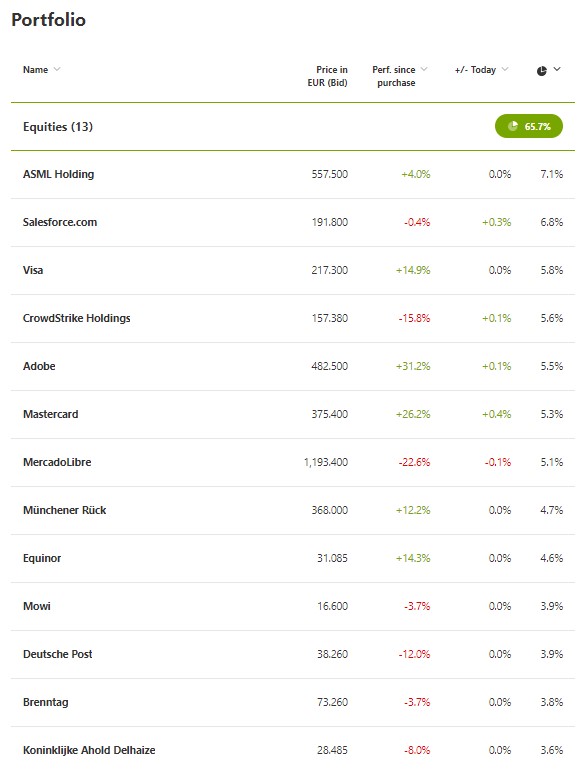 —
I am currently considering reinvesting the available cash, and expanding my investments into ETFs to enhance the Wikifolio's diversification.
During the last quarter, the Wikifolio received dividends from ASML, Equinor, and Mowi. Adyen and Sea were divested due to their underperformance.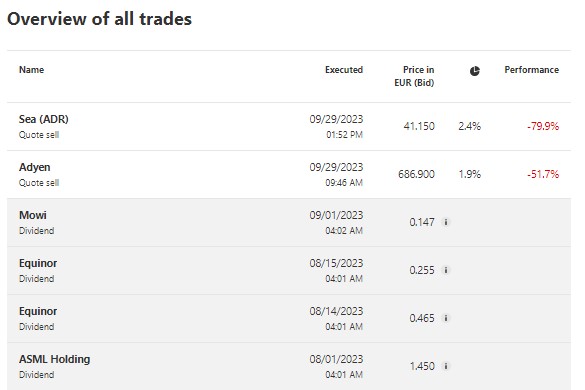 —
My journey with the Wikifolio that I've created continues, and I plan to provide quarterly updates on its progress through the blog. I would greatly appreciate if others would consider joining me on this journey – whether as investors, ambassadors, or discussion partners.
The benchmark